About Our
Cybergeek Solution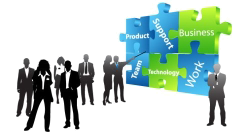 Cybergeek Solution is basically a web solution provider, delivering full service for Web Development, Internet Maketing, Web Video & Bulk sms. Our goal is to provide our clients an edge by adding significant value to their business. Most importantly, we accomplish this by creating a long-term relationship with our clients by combining creative and cost effective solutions with a solid foundation of support and maintenance. We are a young & vibrant crew that brews Creativity and Technology to its finest. We make sure that our clients web dreams are fulfilled.
Our Creative Team

Dilip K.M
Managing Director of our geeks team

Arun Kumar B
Creative Director of our geeks team
The Geeks will get you connected!
Testimonials
Great company to work with very professional recommend cybergeek solution highly to work with on projects.Prompt service good communication throughout project.
- Sherwin green,Andrew Marketing, UK.
Very good work completed extremly promptly.Regular emails giving me constant updates and requesting my feedback.Would glady use Cybergeek solution's services again!
- Walton, IT Training, UK
Why Us?
Our Service - to explore, exploit and extend the power of web.
Our Strength - the ability to redefine, refresh & reinvent design solutions.
Our Competence - comprehensive web solutions.
Our Experience - online as well as offline communication
Our Deliverables - a fine blend of creativity and technology.
Our Promise - creative, cost effective solutions that best suit your business needs, delivered in a timely fashion.